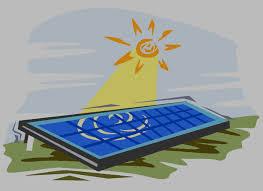 28 February 2023
Blankney Parish Council Springwell Solar Farm
While eleven parishioners contacted me regarding the Solar Farm development, it does not warrant a Parish meeting,. We will communicate your comments to the developer and the Local Authorities who are Statutory Consultees. Thank you all for your comments.
John
John F Money
Parish Clerk
---
Blankney Parish Council
C/O Aisling House
69 Main Street
Scopwick
LN4 NW
T: 01526 320323
M: 07775692013
E: johnfmoney@gmail.com
Parish Clerk John F Money
Parishioners of Blankney will be aware of the Proposed Springwell Solar Farm
Development that will affect land within Blankney Parish, covering the lands east of the B1188 to the railway line. You may be aware the parish stretches from the River Witham, west to a field the other side of the A15. If enough parishioners (including those living in the Fen and on the Heath (as well as the village) respond requesting a meeting I will arrange a Parish Meeting in accordance with the Local Government Act 1972.
If you prefer, you may contact me by telephone, email, or FB Messenger confidentially and give your opinion and I will record it anonymously, thus being able to gauge opinion from the replies to this exercise, either taken at a meeting, by comments received, or a combination of the two. I will then present the opinion to the council as an indication of either support or opposition to the proposal, so this will influence the Parish Councils response it makes as a Statutory Consultee. As set out in the Localism Act 2011, while this proposal is still at an early stage, in cases such as this the applicant will ultimately seek a demonstration of community support.
Also, please complete the Springwell Feedback questionnaire and record your views.
The Parish Council has to make its response by the 7th March 2023
John
John F Money